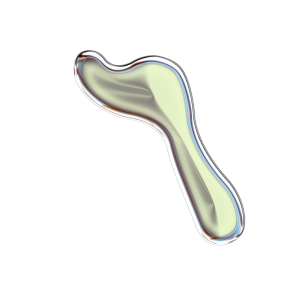 Cosmo Canyon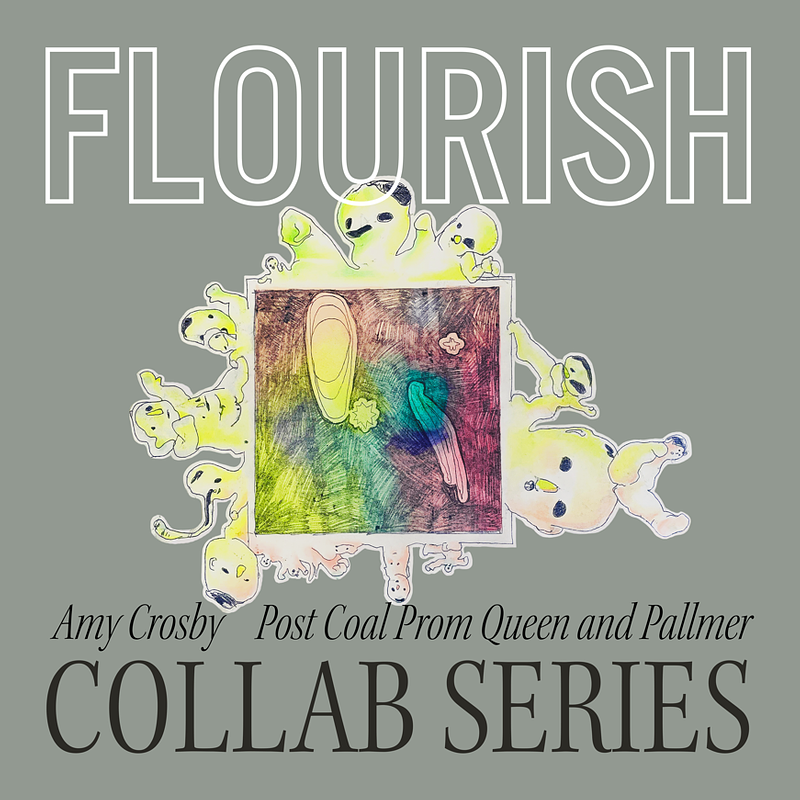 Amy Crosby
Visual Artist
Halifax
Amy Crosby has been feeling big things for over twenty years and one day decided to put it down on paper — one of her brighter ideas. Originally from Ontario, now practicing in Halifax, Nova Scotia, Crosby's debut exhibition at the Anna Leonowens Gallery, Fettles, began a body of work rich in delicate form and contemplative prose. Her practice merges illustration and printmaking techniques such as trace monotype and pochoir. Often present is a kind of poking-fun (at herself, at others, at the contemporary world) that keeps her humble in her practice and somewhat sane otherwise. Crosby graduated from NSCAD University in 2022 with a BFA and minor in drawing, alongside the Governor General's Medal, Valedictorian, Student Art Award in drawing, and a BMO 1st! Nomination. Her illustrations appear in stores, on lampposts, vehicles, and in festivals across Eastern Canada.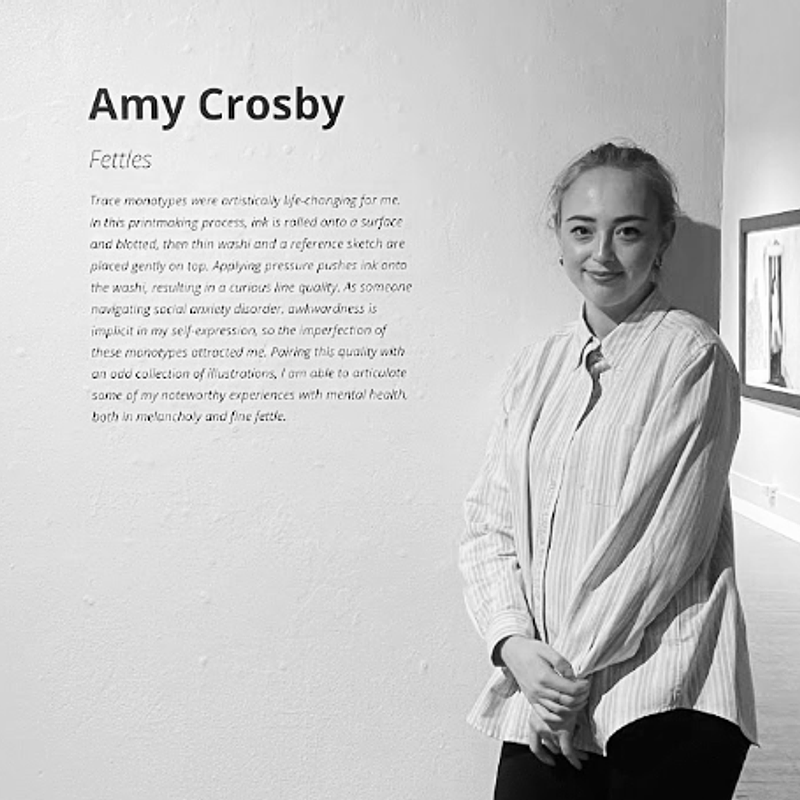 Pallmer
Music
Fredericton
Born from late evening improv sessions during a particularly snowy winter, Pallmer is a string duo who crafts songs that are both tender and honest. Using a cello and viola, their unconventional instrumentation allows their songs to slip between musical worlds and genres, embracing a grey area between folk, pop, and classical chamber music. Pallmer transforms their inspiration from artists like Philip Glass & Caroline Shaw into folk songs, with string arrangements that range from thick & lush to pared-down & intentional.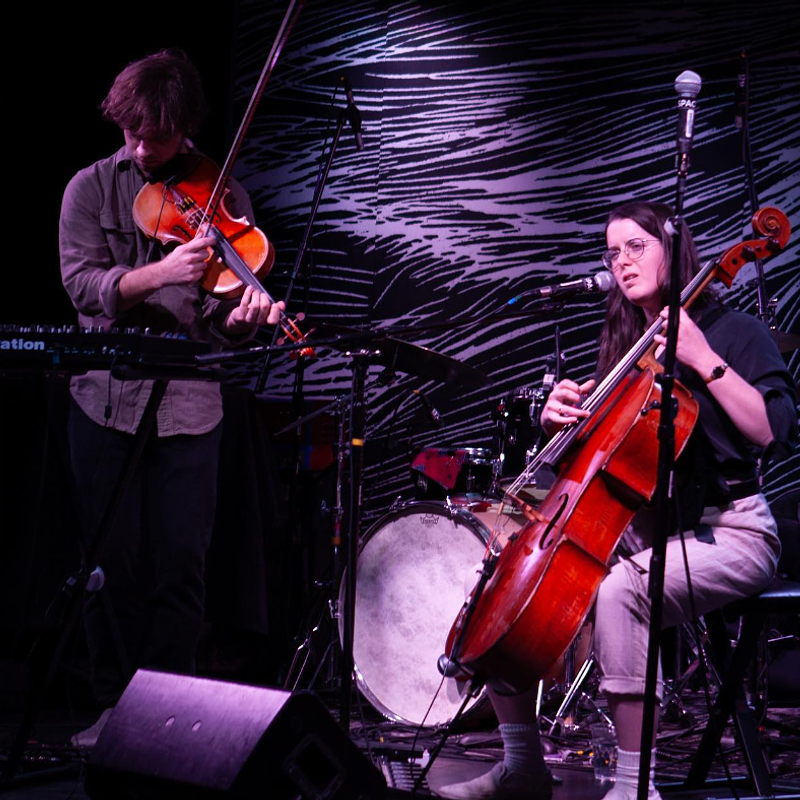 Post Coal Prom Queen
Music
Edinburgh x Glasgow, United Kingdom
Lily and Gordon have developed a unique sound for PCPQ by blending organic textures, retrofuturistic synths, and mechanical beats with ambitious pop sensibilities - fused together with Lily's distinct vocals. Their songs have been heard on BBC Radio 1, 6Music, and BBC Radio Scotland, charted on Amazing Radio, been featured on the major 'Hot New Bands' Spotify playlist, in film and television, and have garnered international acclaim. They take influences from the likes of Gorillaz, Portishead and Boards of Canada and combine them with their own distinct style to create new and exciting pop soundscapes.